XRP wins settlement case against SEC
In a monumental victory for the crypto industry, Ripple Labs emerged triumphant today in its long-running legal battle against the Securities and Exchange Commission (SEC) over the regulatory status of XRP.
Federal judge Analisa Torres ruled that XRP is not a security and therefore outside the scope of the SEC's jurisdiction.
The decision provides massive validation for Ripple, XRP holders, and crypto advocates who argued all along that XRP functions as a currency rather than a security. In the wake of the verdict, XRP prices immediately skyrocketed 30%.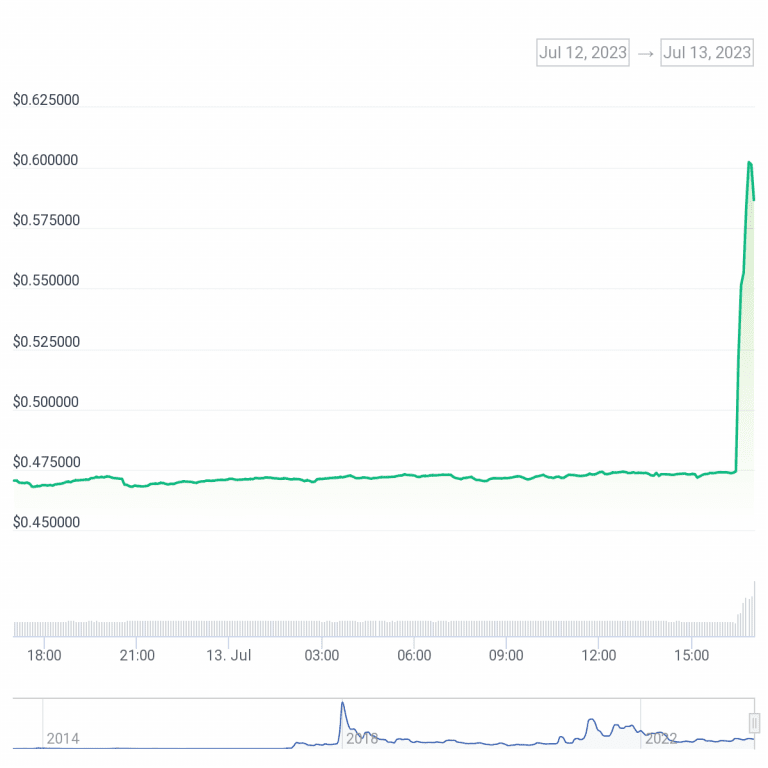 The crypto community widely views this as a landmark win in establishing fair rules of the road. The outcome may motivate the SEO to provide clearer guardrails on how cryptocurrencies can comply with regulations.

SEC charged Ripple with unregistered security token offering (STO) on the 22nd of December 2020 [1] alleging it raised over $1.3 billion through an ongoing unregistered securities offering. Ripple rejected these allegations, countering that XRP should fall under the legal classification of a virtual currency like Bitcoin and Ether.
XRP is a token developed by Ripple to be used in the finance sector to settle payments. It is also the native token of Ripple blockchain. XRP runs on XRP Ledger (XRPL) which is a decentralised blockchain and has over 150 validators.
The XRPL uses its own protocol "XRP Ledger Consensus Protocol " [2] which is more environmentally friendly than proof of work POW which Bitcoin uses.
1: Khalil, J. (2023, March 21). A New York Court Is About to Rule on the Future of Crypto. Wired. https://www.wired.co.uk/article/is-crypto-a-security-a-us-judge-decide-ripple-sec-xrp
2: XRP Ledger. (n.d.). [FAQ – Isn't Proof of Work the best validation mechanism?]. XRP Ledger. https://xrpl.org/faq.html